---
PorkayYorkayX
[[|250px]]
'
Vital statistics
Title
PorkayYorkayX, PYX, or just Pork
Gender
Female
Race
PWNguin
Faction
Evil.
Health
Healthy
Level
ITS OVER 9,000!
Status
Plotting destruction of everything
Location
Club Penguin Island
Occupation
Interests
Friends
Enemies
Archetype

PorkayYorkayX, PYX, or Pork, is the evil X-Antibody of Yorkay Porkay. She works for the evil forces of Darktan's Army, and she is one of Darktan's most loyal minions.
Background
Yorkay Porkay, Jasper, and GGD were eating lunch at Burger Khan one day, as they like to do a lot. While waiting for their order, Darktan snuck in the restaurant kitchen and replaced York's burger with an X-Burger. Darktan and the rest of Darktan's Army wanted York destroyed. This was because she just pwned everybody else, and she pwned Darktan's Army a lot because she fights with Flywish's Army.
When the order was ready, York and GGD got up to go get their food. They sat down and dug in. Jasper also took a bite of York's X-Burger. Then, York began coughing severely and looking very sick. GGD, Jasper and York immediately raced back home, and York then coughed one last time, and PorkayYorkayX - better known as PYX (or Pork, as York likes to call her) - was born. GGD and York stared at her. She looked like York, actually - but exactly the opposite. She was black with brown hair and glaring red eyes. Jasper coughed out his X-Antibody then, too, and the parrot looked like him but he was green with glaring red eyes. The parrot flew onto Pork's shoulder. At first, GGD, York, and Jasper were confused, but then they saw the X on PYX's flipper and the X on Jasper's X-Antibody's (Xasper) wing. York knew exactly what to do, and there was a big battle between York and Jasper and PYX and Xasper. York now has a huge scar shaped like an X on her left flipper because of this, but in the end, PYX and Xasper were no match for York's ROFL Waffles and PWN Missiles. So, they retreated before York could call the CNIC to have her captured.
PYX and Xasper felt enraged, defeated, and wanted revenge. She HATED York. Seeking revenge, PYX and Xasper joined Darktan's Army, as that was the only reason she was born.
PYX's Theme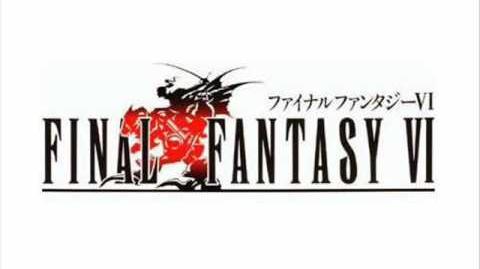 Relationships
Friends
Add more here!
Enemies
Add more here!
Trivia
PYX is almost the exact opposite of York. She is mean, hateful, actually likes Mwa Mwa Penguins, has brown hair instead of blond, doesn't have a sense of humor... it's almost scary how they're so different.
See Also
Leader: Darktan(I, II)/Maledict
The Conclave of Doom: Herbert Horror, WitchyPenguin, Schnunkle Grunk Robo-Gary, Robo-Sthomas, Robo-Sthomas X, MOAR KRABS,Hypo
Elite Minions: Metal Explorer, Doom Knight, Abyss Knight, High Knights of Darkness, Mectrixctic, Doctor Horror, Nex
The Beastector: Lunar, Cerberus Alpha, Joe Pengzombie, The Beastector
Greater Minions: Xary, Dark Archon, Craáin Sensei, Hi-Jacker-Jack, Dark, Coool41, Maddieworld X, WishFlyX, FieryXold, Jenni, Agent X,12yz12ab X, Pinkroom13, Goof E., Sonic Xtreme X, Trickster X, Pigma55, PorkayYorkay X, Xasper, Peng Waqas,Sthomas,Mart456t.
Minions: Sludge Flinger, Painful Bear, Dark Templar, Dark Falcoz, Magma Puffle, Toro-25, Metal Max1537, Susan von Injoface II,Ferb90210, Shadow the Penguin, Willie Watt, Bellina, Darklina, Mah Boi, Wishfly, Akbaboy X, Zaplock, Shuckle X, Samis X, Xillybob, Doom Chef, Sunglasses Penguin, Johnny Rocket Flippers, Enemy E.vil
Lesser Minions: Manny Peng, MicroChip, Flame Knights, Mischief Makers, Windy, Grumble Fish, Icarus, Lava Puffle, Dragon Knights, Headcrab, Evil Pengy, Puffolian, Isakui, Stoss97, Douglas Thump
Allies:ACP, LEEPB, Fords, Pinkcoolcat II, Robotic Rabbits O' Evil, Mwa Mwa Penguins, Petguins, The Robbers, Demon Penguins, Mectrixctic's Army, The Treacherous Trio, Hawtliss, WishFlyX's Army, Mwa Mwa Puffles, Ollimaunt, STINC, Mr Cow2, Penguin Stewart, Peng Dan, BriPenguin, Penguin Andrew, MarcPeng, Peng Matt
Traitors: Stealth, Radclaw1, Xellina, Zone, Kill, Degeneration X, Blary, Pngi3
Items: Doom Weed, Ditto, Aether Amulet, Pet Shop, Numberry Powder, H.O.R.R.O.R., Dark sword of your doom