Norbert G. Bear, Esquire is a Grizzly who landed on Club Penguin in the Fall of 2010. Although both
Herbert
and Norbert have the same dislike for penguins, they seem to hate each other. In CP Adventures World, Norbert took revenge on his cousin Herbert in the very same cave Herbert used to trap the Agents.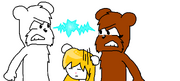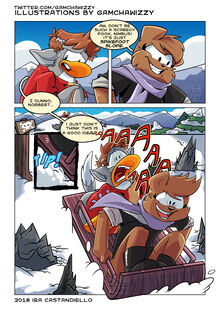 Life on the island
Norbert landed sometime during late September or early October in an iceberg from Alaska. At first he was alone, until a penguin called Nimbus Silverstreaks moved in with him. They both spent time talking, until Norbert finally turned evil and had an extreme dislike for penguins. For some reason though, he doesn't hate Nimbus or The Director very much.
He plots on conquering Club Penguin, but that will never happen, thanks to the Elite Penguin Force.
Community content is available under
CC-BY-SA
unless otherwise noted.